Crash au mont Blanc…
En attendant que le livre soit traduit en anglais, voici :
la quatrième de couverture (back cover) :
The Book
On November 3rd 1950, the Air India airplane MALABAR PRINCESS crashed a few metres from the summit of Mont Blanc. There were 48 fatalities, not counting the guide Payot, who perished leading the rescue team despatched to the scene. Rumour quickly took hold in Chamonix: that the MALABAR was carrying a hoard of gold ingots and treasure. The tragedy made worldwide headlines and inspired Henri Troyat's novel La neige en deuil, which subsequently became a film starring Spencer Tracy.
Then, sixteen years later, a second Air India plane crashed at the same point as the first. The Boeing KANGCHENJUNGA hit Mont Blanc with 117 passengers on board. But could this really be explained away as pilot error once again, or was it something more sinister? A newspaper revealed that a military aircraft had vanished from the radar at the same moment as the KANGCHENJUNGA. Though the authorities forbid it, an expedition was rapidly launched, codenamed "Opération Chabert" – from the French for folly. It was led by the famous mountaineer René Desmaison, accompanied by journalists and engineers. They claimed to have uncovered parts from the wreckage which could not have come from a Boeing 707 but from a military aircraft. But upon descending the mountain, they were arrested, the evidence was taken from them, and the case was swiftly closed.
Probing the facts, studying documents and witness accounts, Françoise Rey has constructed a spellbinding faction account of both tragedies. The book was first published in May 1991 by Éditions Glénat, Grenoble, and has been re-published several times. As new evidence emerges and new discoveries are made, this is a story that continues to fascinate. ( The author holds full English language rights. )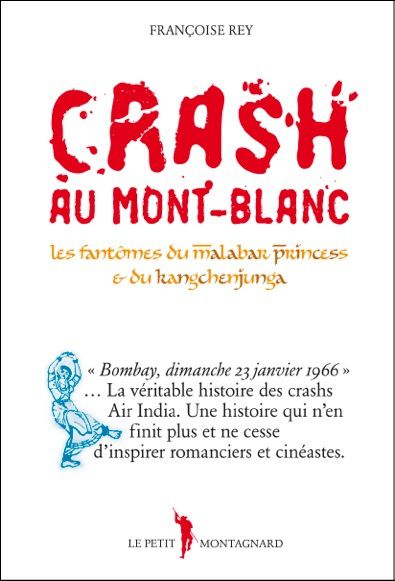 Partager cet article